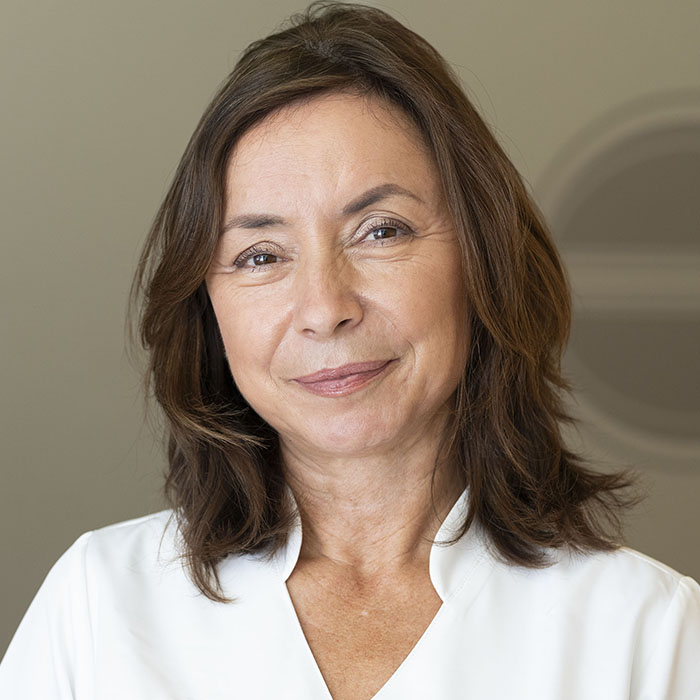 Dr. Elena Puente
Medical director of Clinica Fertia
Email: elenapuente@clinicafertia.com
Dr. Elena Puente holds a degree in Medicine and is a specialist in obstetrics and gynaecology at the Materno Infantil Hospital in Malaga. Trained in assisted reproduction by the University of Pennsylvania in Philadelphia. Trained in fertility in Finland (In-Clinic Timmi, Turku University Hospital and Hospital of Joensuu).
Dr. Puente also holds a Master's degree in assisted reproduction from the University of Valencia. She is a member of the Spanish Fertility Society (SEF), the Spanish Menopause Society, the European Assisted Reproduction Society (ESHRE) and the American Assisted Reproduction Society (ASRM).
She has attended multiple national and international conferences on infertility, presenting dozens of papers. A highlight in her career is receiving two national awards for the best paper. She has also participated in the writing of various chapters in books and in scientific articles.
Head of the Assisted Reproduction Unit.
Clinic director of Clinica Fertia since its opening in 2001.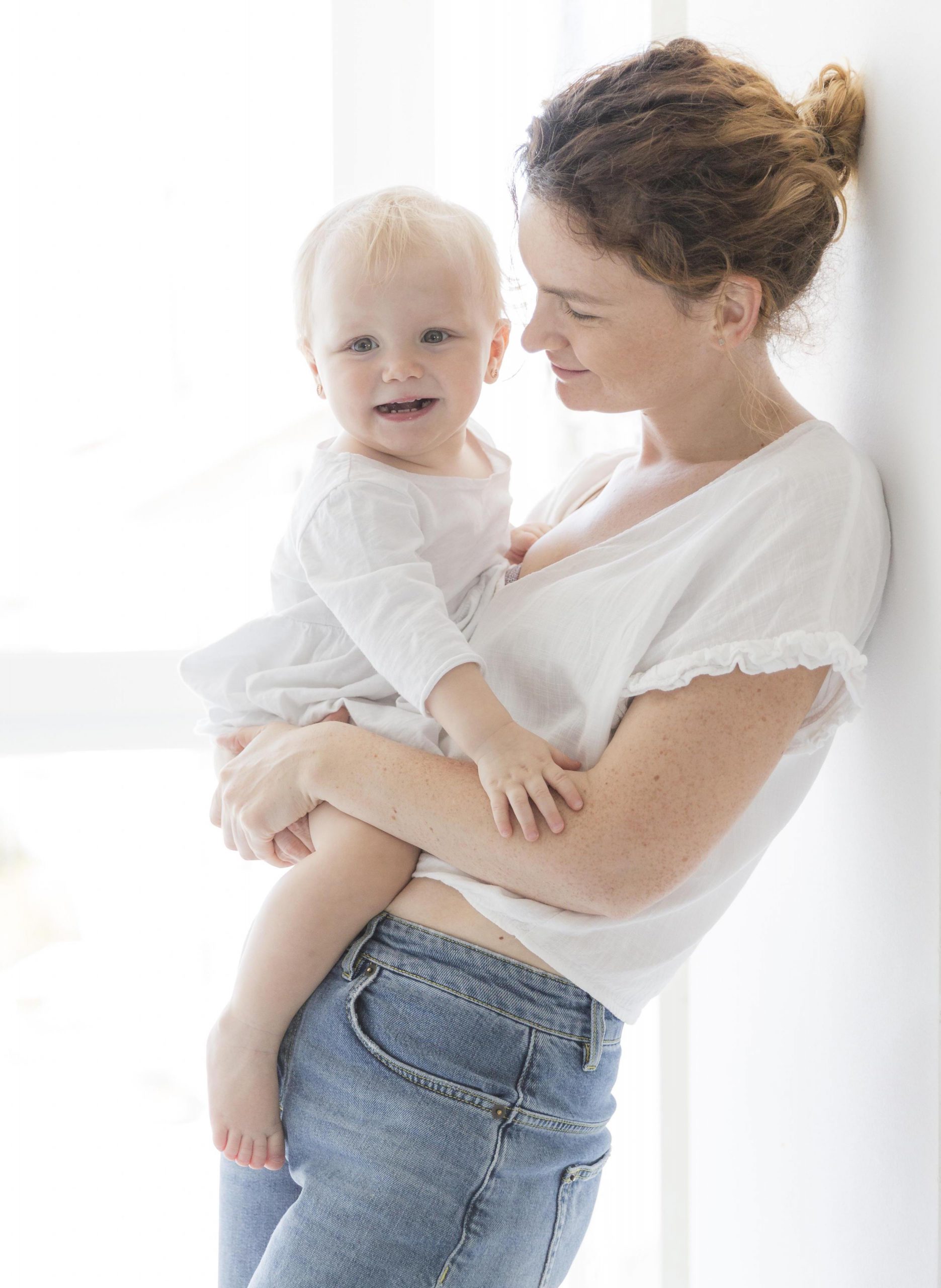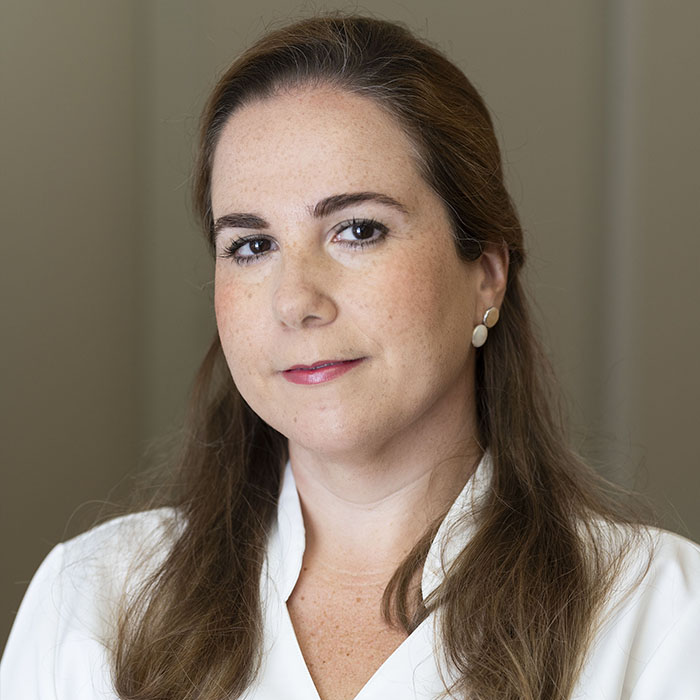 Dr. Auxiliadora Vega
Gynaecologist and Obstetrician
Dr. Auxiliadora Vega holds a degree in Medicine from the University of Granada (2002-2008). She later became a specialist in Family and Community Medicine from 2009 to 2013 at the Family and Community Care Teaching Unit of the Málaga District (HRU Carlos Haya).
She did he postgraduate doctoral training at the Faculty of Medicine of the University of Malaga in the Department of Pharmacology and Therapeutics during the 2010-2011 academic year, having reached sufficient research in the the research project: Analysis of off-label uses in the pediatric population.
She assisted in external rotation in Newcastle at the Endocrinology Unit and at the Royal Victoria Infirmary Diabetes Centre. The Newcastle Upon Tyne Hospitals NHS Foundation Trust in November and December of 2012.
Specialist of Gynaecology and Obstetrics at the Complejo Hospitalario Universitario de Albacete from 2014 to 2018.
She holds a Master's Degree in Health Law and Bioethics from the UCLM, carrying out her master's thesis between 2017 and 2018.
Level of Training in Obstetric-Gynaecological Ultrasound in May 2018. She completed training in Fertility at the IERA (Extremeño Institute of Assisted Reproduction), in November 2018; and later did training in Fertility in Finland (Aura Clinic, Turku University Hospital) in May 2019.
Dr. Vega has been working as a Gynaecologist at Clinica Fertia (Assisted Reproduction Centre and Fertility Clinic in Fuengirola) since May 2018.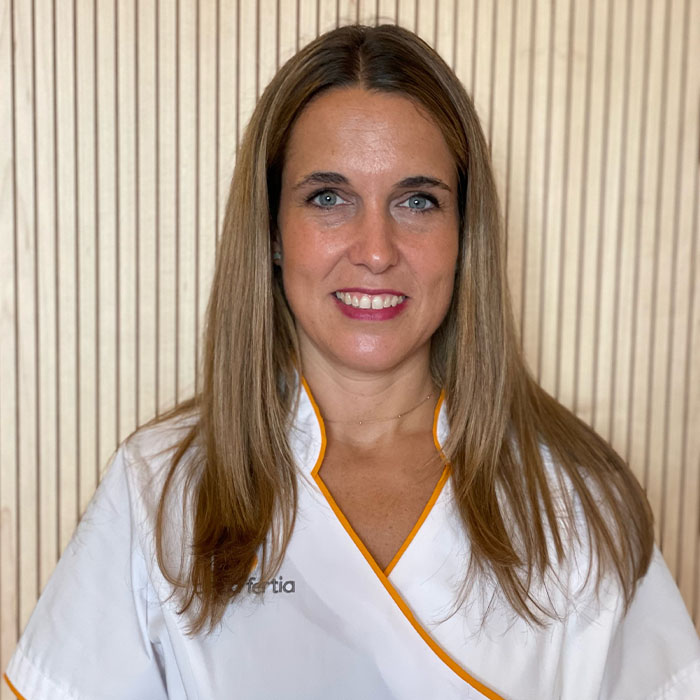 Dr. Ana Nieto
Gynecology
Graduated in Medicine from the University of Granada (2000-2006). Specialist in obstetrics and gynecology at the Complejo Hospitalario de Cáceres (2008-2012).
Level of training in obstetric ultrasound (May 2011).
Master's degree in Human Reproduction from the Valencian Institute of Infertility and the Rey Juan Carlos University in Madrid.
She has worked as an assistant in the obstetrics and gynecology department at Hospital Quironsalud Málaga, Hospital Virgen de la Victoria in Málaga, and Hospital Costa del Sol in Marbella.
Member of the Hysteroscopy Unit in various hospitals since 2014.
Continuing education through attendance at national and international courses and conferences on fetal medicine and hysteroscopy.
Currently pursuing a master's degree in hysteroscopy and intrauterine surgery.
She currently works as a Gynecologist at Hospital HM Málaga and Clínica Fertia in Fuengirola.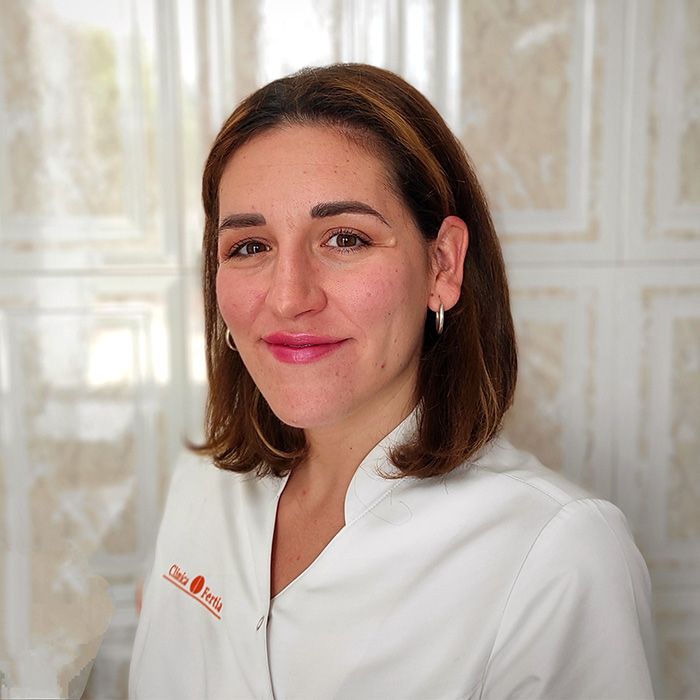 Dr. Claudia Galán
Gynecology
Graduated in Medicine from the Autonomous University of Madrid (2010-2016) and specialized in Gynecology and Obstetrics at the University Hospital Donostia (2017-2021). External rotation during this period at two centers: Pelvic Floor Unit and Endometriosis Unit at La Paz University Hospital (February 2021) and in the delivery area at the University Hospital of the Canary Islands (May 2021).
Expert training in contraception from the University of Alcalá (2021).
Training in Obstetric-Gynecological Ultrasound (January 2022).
Continuing education in the field of gynecology through attendance at courses and conferences, particularly in the areas of cervical pathology, menopause, and sexuality.
Currently working as a gynecologist at Clínica Fertia since January 2022 and at Clínica Cuidarte (Málaga) since June 2022, where I perform colposcopies. Operating rooms and on-call duties at Hospital Vithas Málaga from the same date.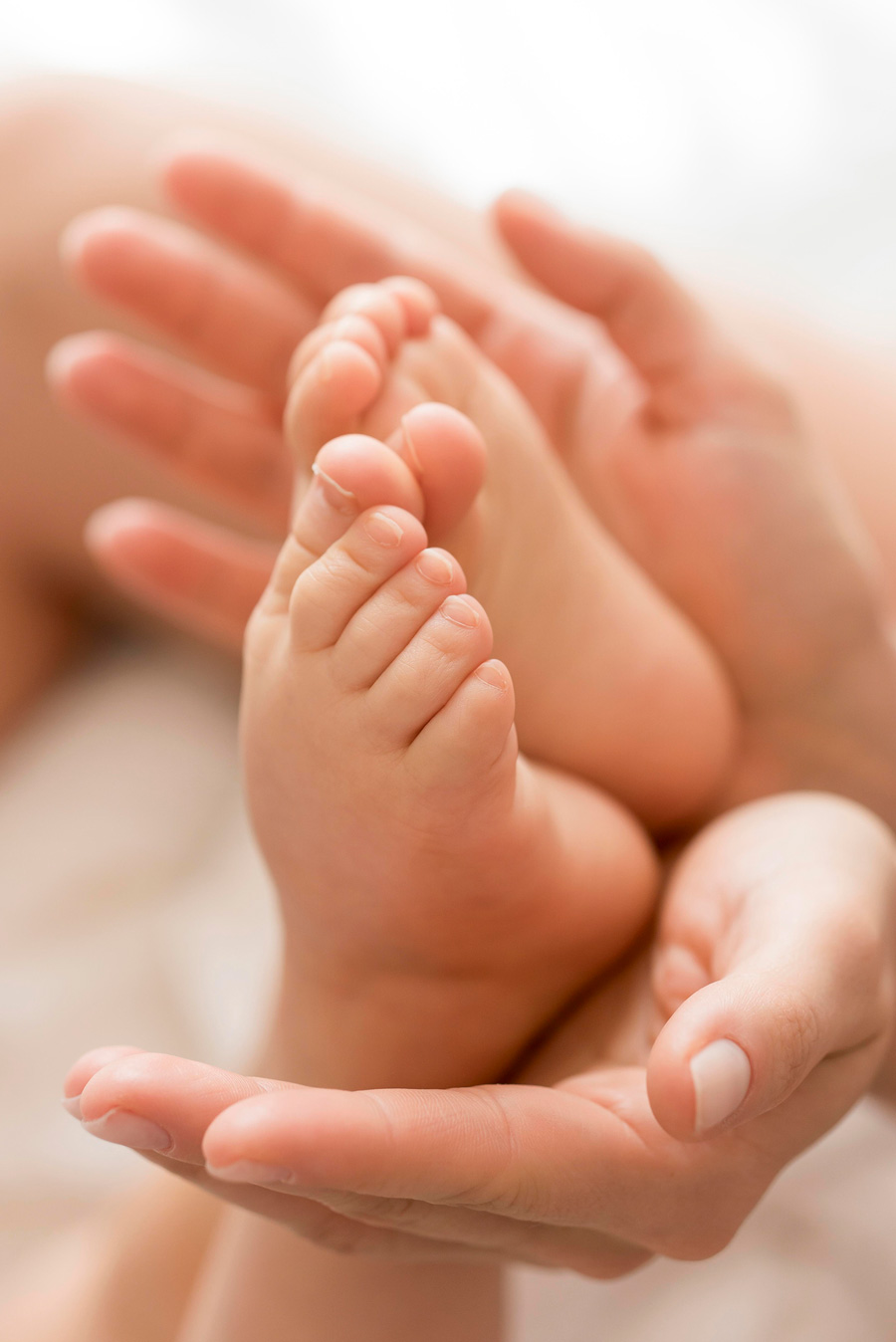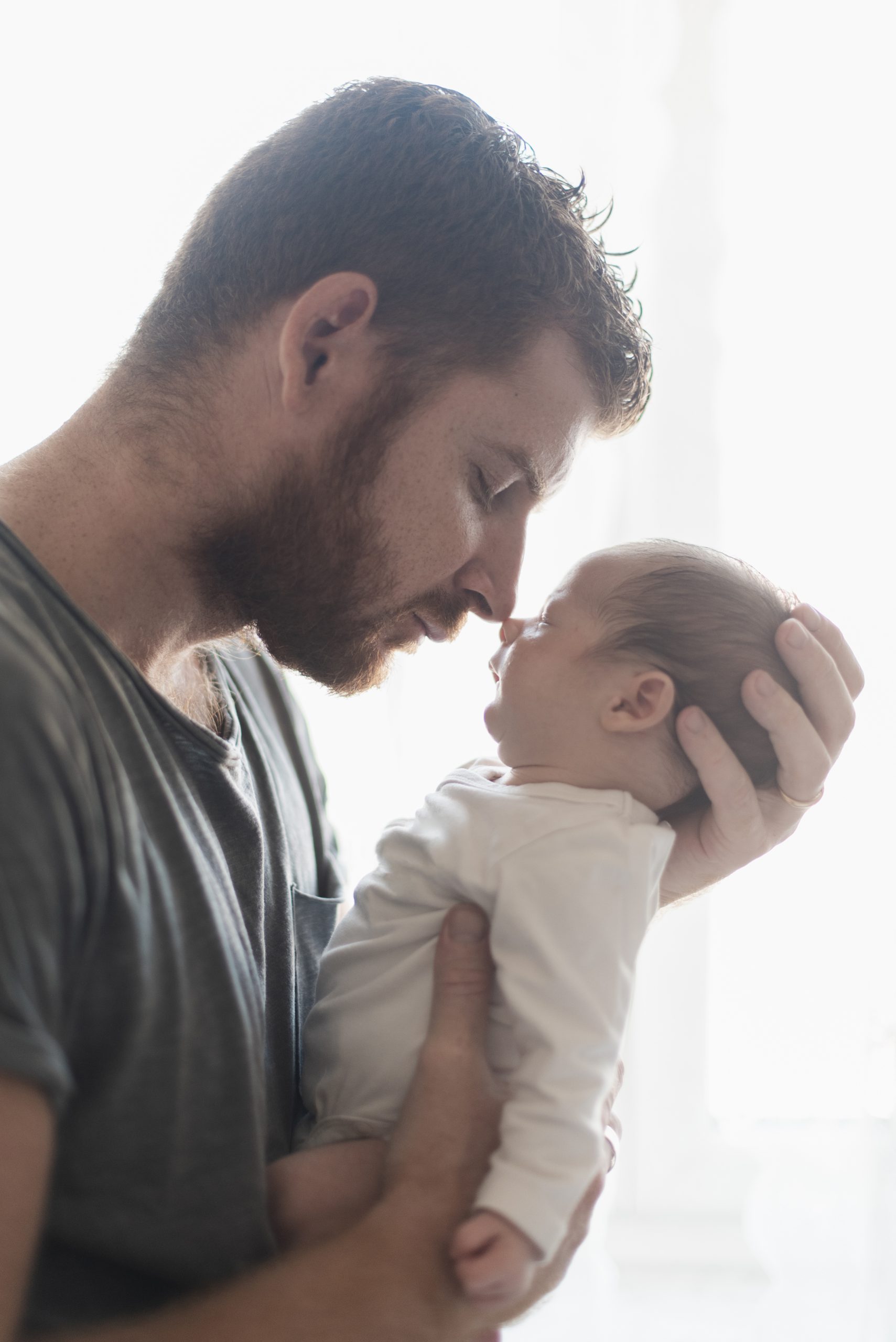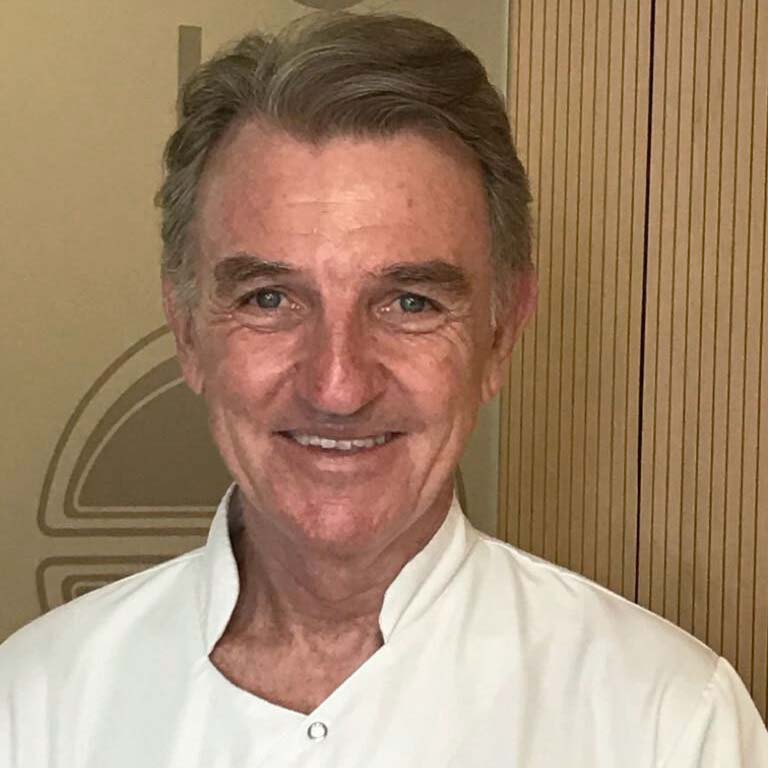 Dr. Ruiz Roldán
Urologist
Graduated in Medicine and Surgery from the Faculty of Medicine in the University of Malaga (completed in 1991). He is a Doctor of Medicine, being outstanding 'cum laude' in said university.
Dr. Ruiz Roldán is a specialist in urology. He began as a resident intern at the Regional Hospital in Malaga from 1992 to 1997. Later, in 2005, he was awarded University Expert in Quality of Health Institutions, by the University of Granada.
He is a member of the American, Spanish and Andalusian Urology Associations, of the Spanish Society of Gene and Cell Therapy (SETGyE) and of the European Association of Urology.
Author and editor of «Human Genome Project. Stem cell therapy. Application in urology ».
He also stands out for his specialised surgical activity with holmium laser in minimally invasive therapy of the urinary system and urinary system oncology.
Cristina Maestre
Embryologist
Cristina holds a degree in Biological Sciences from the University of Malaga. Trained in assisted reproduction in Kuopio, in the Tiimi Clinic, and in Helsinki, in the Fertinova Clinic. Certification as a clinical embryologist from ESHRE and ASEBIR. She has 19 years of experience in the fertility and andrology laboratory at Clínica Fertia.
She is a member of COBA (Association of Biologists of Andalusia), ASEBIR (Spanish Association of Reproductive Biology) and ESHRE (European Fertility Society).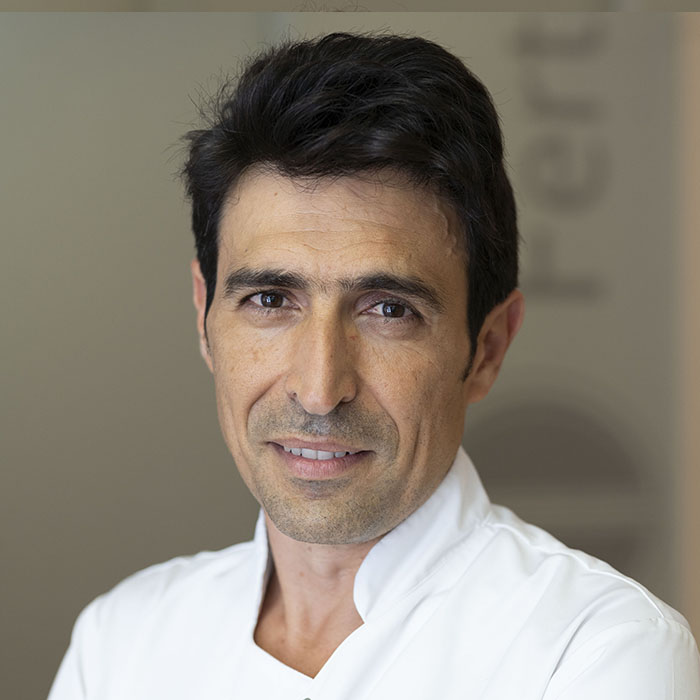 Luis Delgado
Embryologist
Bachelor of Biological Sciences from the University of Jaén and Clinical Embryologist from ESHRE. Trained at the Virgen de las Nieves Hospital in Granada and has 15 years of experience in the fertility and andrology laboratory at Clinica Fertia.
Luis is a member of COBA (Association of Biologists of Andalusia), ASEBIR (Spanish Association of Reproductive Biology) and ESHRE (European Fertility Society).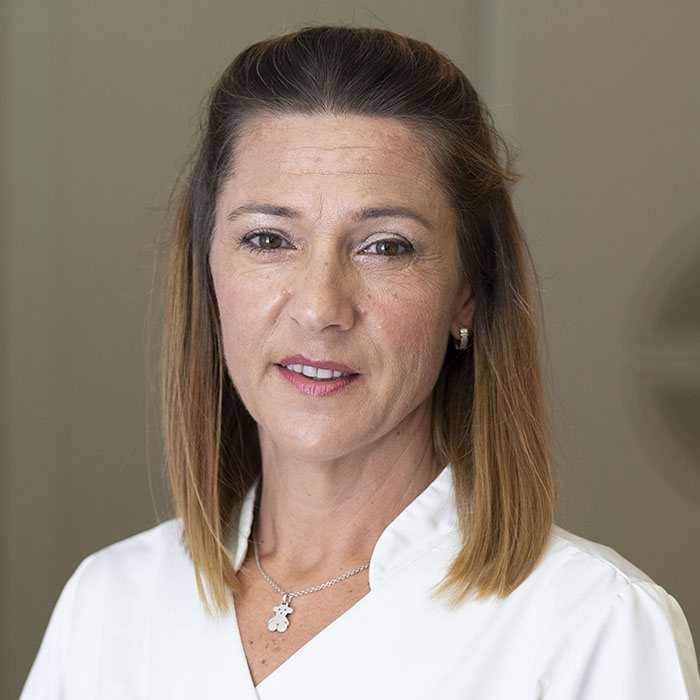 Loli Cuevas
Patient Care Coordinator and Nursing Assistant
Email: enfermeria@clinicafertia.com
¨Every day, I greet our patients with a warm and caring smile. The best thing about my profession is arriving home after work and feeling satisfied with the individual support and care I give¨.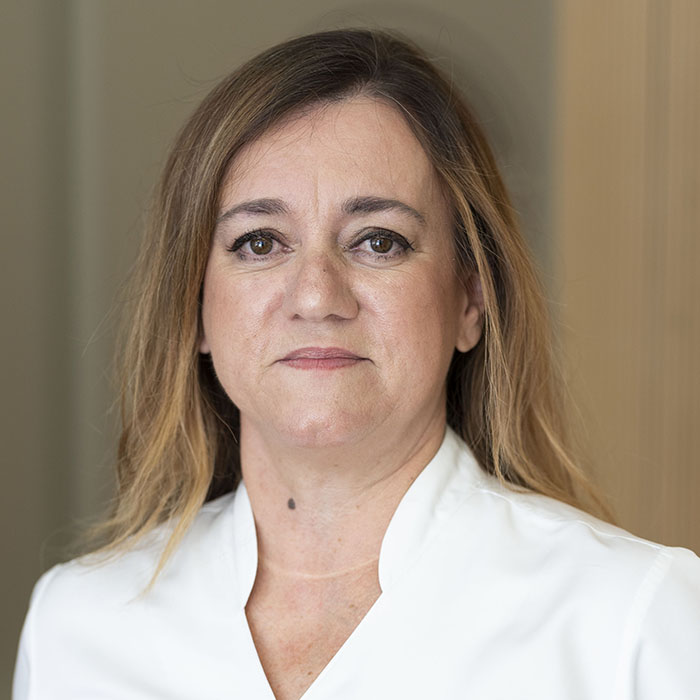 Juana Huércano
Patient care
¨What I find most rewarding about my job is seeing couples who have had a number of treatments finally achieving their dream of having a baby¨.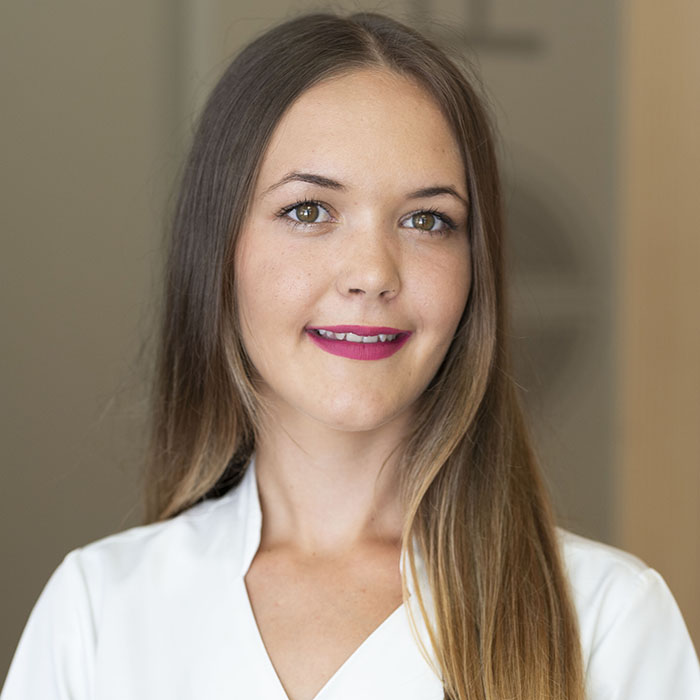 Sofía Coronado
Patient care
¨I will be here for you, to guide and support you throughout your journey, seeing your dreams come true is also my dream¨.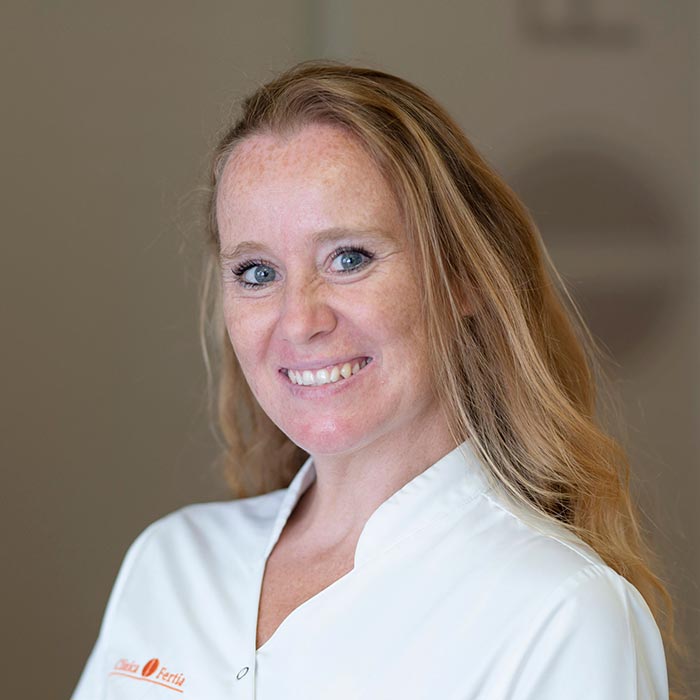 Jasmin Schafle
Patient care
"The road to motherhood is not an easy one and there is no greater satisfaction for us than to see our desire to have a baby fulfilled. That's why, working at the clinic, I can relive the illusion of being a mother every day, which makes me very happy".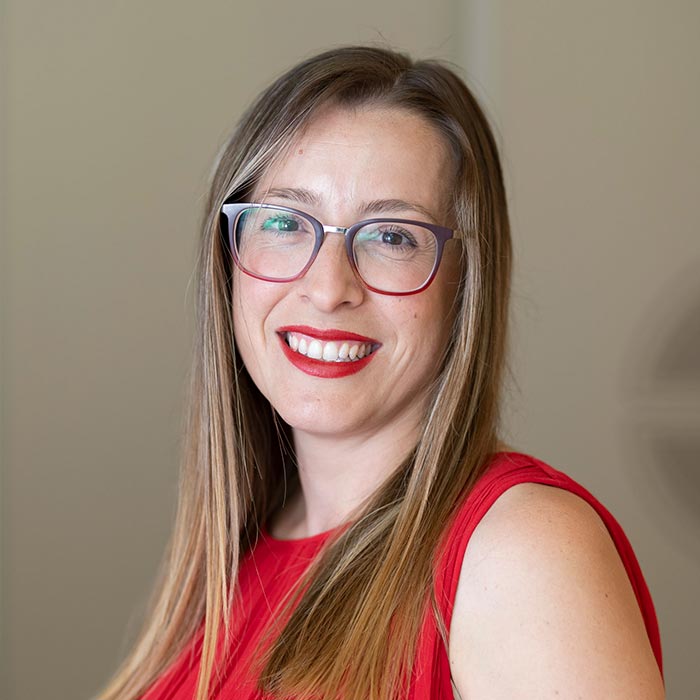 Candelaria Serrano
Head of International Department
Email: international@clinicafertia.com
Degree in Business Administration and Management with a specialty in International Trade from the Pablo de Olavide University in Seville.
Specialized in Administration, Marketing and Sales, with extensive experience in Management and Patient Care.
Head of International Relations at Clínica Fertia.
Our fertility clinic, in collaboration with Hernández Psicólogos, has a psychological support program available, including personalised patient support and care, workshops and support groups.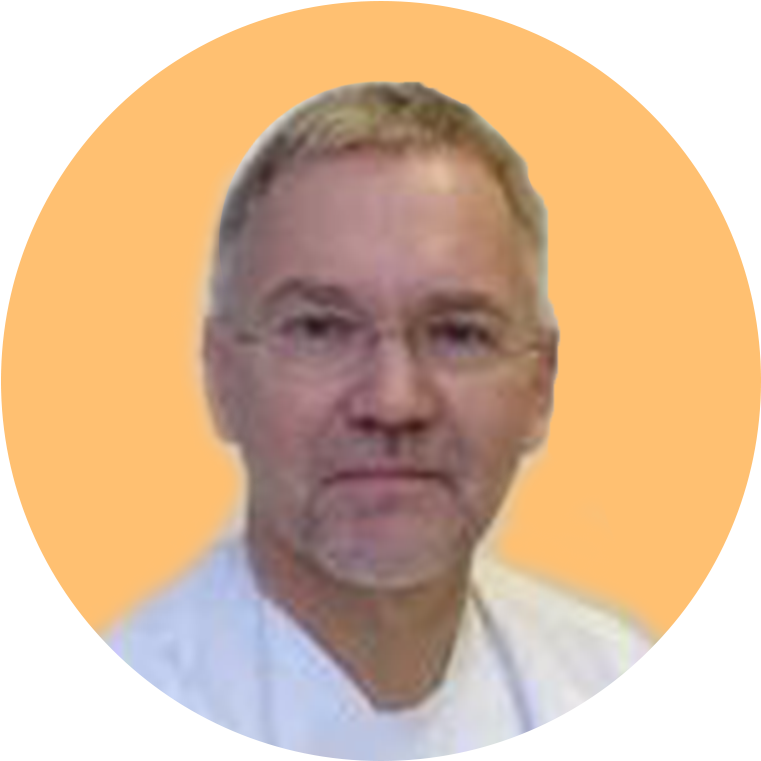 Esa Korkeela
Reproduction Specialist
Bachelor of Medicine, specialising in reproductive medicine, obstetrics and gynaecology and researcher in micromanipulation from Thomas Jefferson University in Philadelphia, USA. Experience in assisted reproduction centres in North Karelia Hospital, Joensuu, Kuopio, Finland.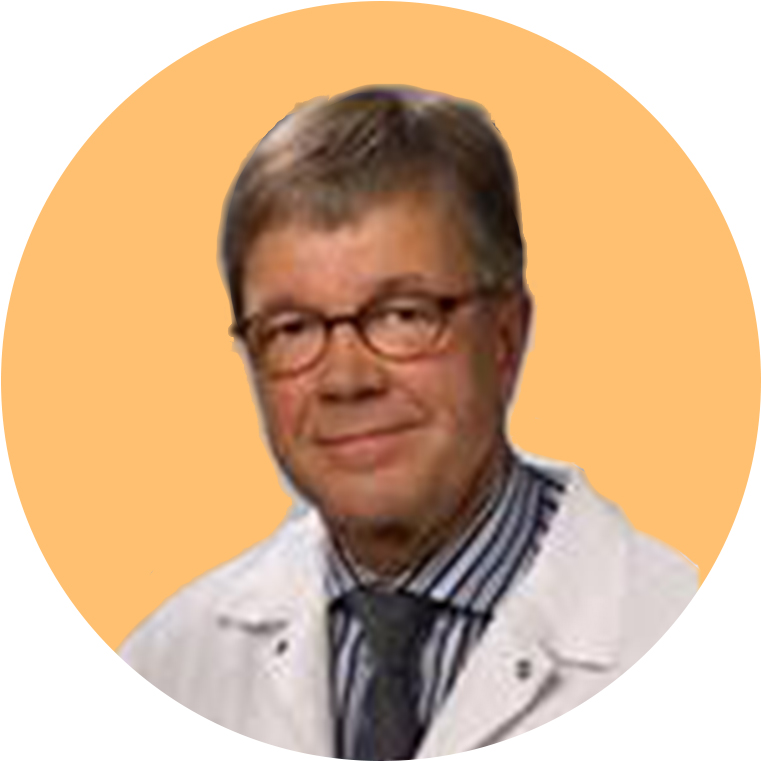 Juha Mäkinen
Reproduction Specialist
Graduated in medicine in the United Kingdom, Spain, Austria, Sweden, USA and Australia. Extensive experience in private medicine as a reproductive specialist and as a professor at the University of Turku in Finland.
He is Professor of Gynaecology and Emeritus Professor at the University of Turku.