What happens at your first visit to Clínica Fertia?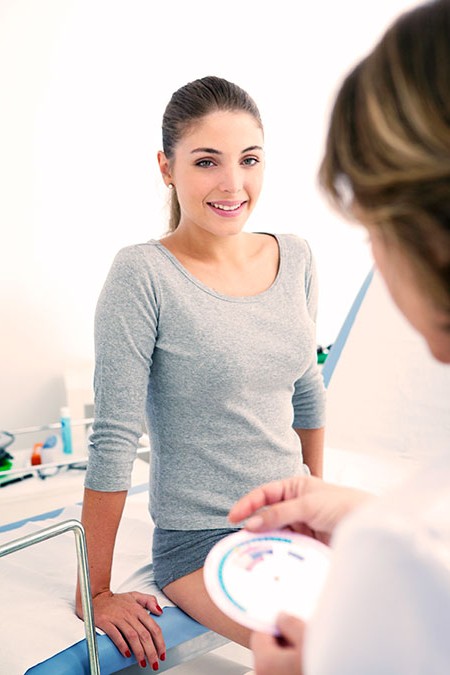 It is estimated that 10-15% of the population of a reproductive age have fertility problems. It is usually recommended to seek specialized help when a couple has been trying to get pregnant without any success for about a year. In those cases in which the woman is 38 years of age or older, or there is an existence of a known factor of infertility, it is recommended to book an appointment after 6 months of unprotected intercourse without successfully getting pregnancy.
During your first visit to Clinica Fertia, a complete medical evaluation will be done, the couple's family, reproductive and personal history will be assessed, as well as any previous procedures. If you have any reports or tests from any past treatments, it is advisable to bring them to your first appointment. During the consultation we can discuss and evaluate the different treatment options available. In many cases, treatment can be started on the first visit.
In the women's case, the evaluation consists of a physical examination, ultrasound, a baseline hormonal study, and a tubal patency study (hysterosonosalpingography) in those cases where it is necessary.
In the case of the male, a semen analysis is requested.
The evaluation is usually completed in a maximum period of one month and, in most cases after its completion, we can use the diagnosis as a guide to decide on the most appropriate treatment for each couple.
Sometimes, depending on the results, some additional tests (studies) will be requested (genetic studies, thrombophilia study, hysteroscopy, endometrial biopsy, semen culture, etc.)